Throughout 2018 we have shared a few different blacks stars on our blog but each one of them is different in their own way. This 2019 Western Star 4900EX for example is loaded with special features including 7" Dynaflex exhaust, smooth stainless box covers, 22" blind mount bumper, Custom drop visor and more that we haven't featured before. Take a look at a few photos, video and full spec list below!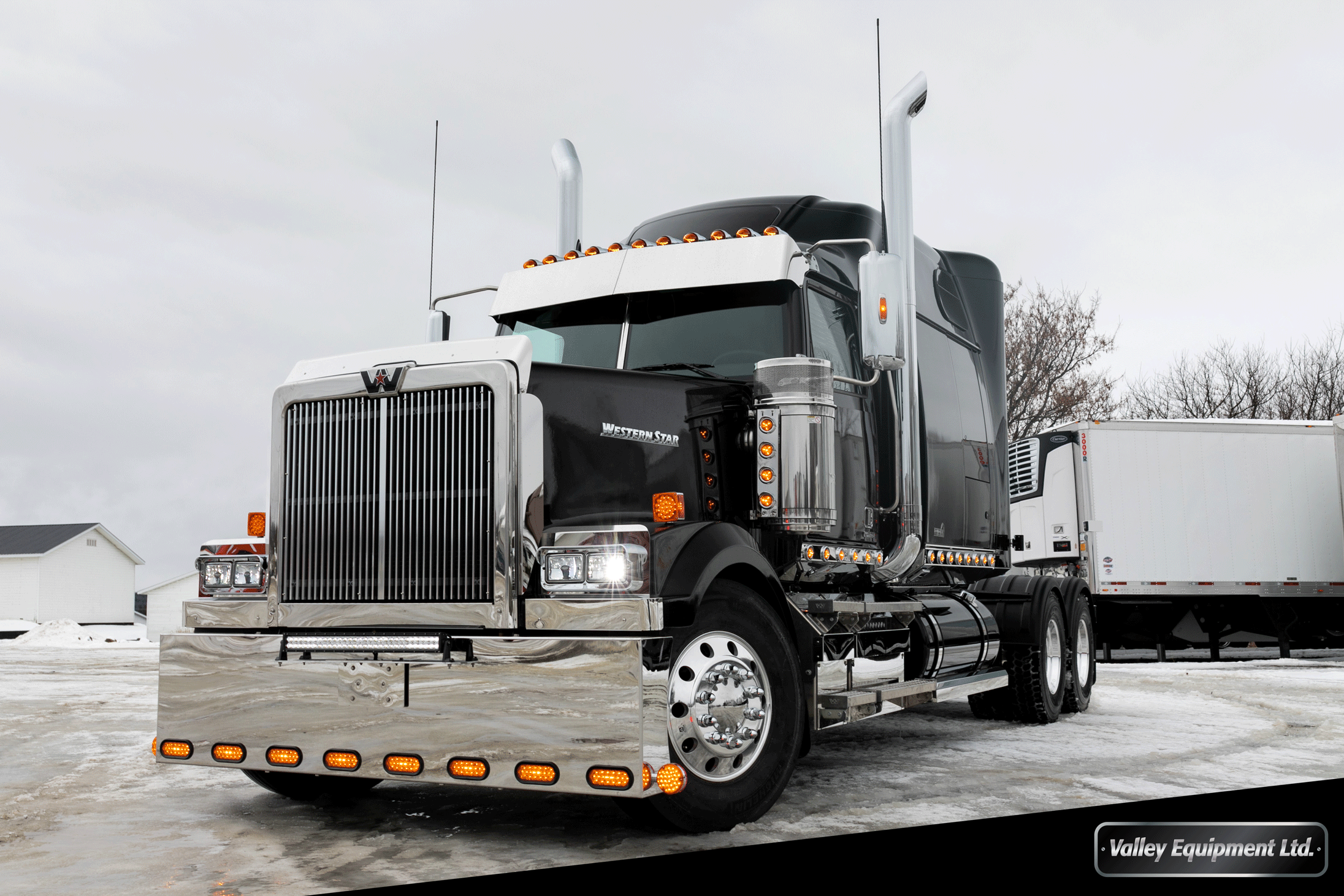 SPEC LIST:

Model: 4900EX
Engine: Detroit DD16, 600 HP, 2050 LB/FT of Torque
Transmission: 18 Speed
Bunk: 82" High Roof Stratosphere Bunk
Wheelbase: 265
Ratio: 3.36
Custom Options:
150 Gallon Fuel Tanks

7" Dynaflex Exhaust

Smooth Stainless Box Covers

22" Blind Mount Bumper

Minimizer Barrel Fenders

Custom Drop Visor

Full Row of LED Bullet Cab Lights

LED Headlights

Light Bar
Big thanks to County Line Trucking for the business!
Whats your favourite custom feature on this truck? Let us know in the comments below!